Download the ProCabs App
Our App now allows you to book with us wherever and whenever you like with the ability to track your car in 'real time', no phone call required.
You will receive push notifications on your job status keeping you up to date on the progress of your booking. Booking is easy with the option of selecting your map position or simply typing in a street name or postcode. We lead, others follow
For iPhone & Android – it's FREE!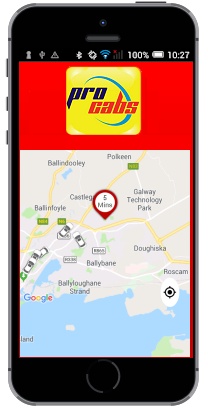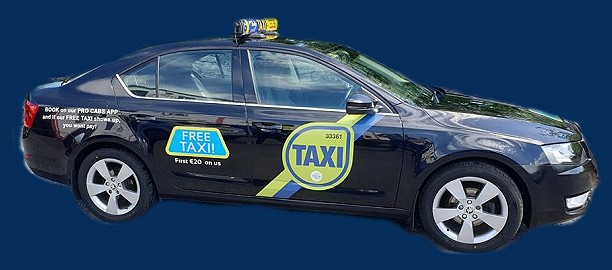 The Procabs Taxi automated dispatch system always sends your booking to your nearest Procabs Taxi, but if that taxi happens to be our FREE taxi, then good for you – the first €20.00 is on us!